TIPE WEBBING SLING


Halo Sobat Asmarines, Pada Kesempatan Artikel kali ini Kami akan membahas tentang salah satu Jenis Sling dengan Bahan Sintetis yaitu Webbing Sling. Perlu diketahui, Webbing Sling adalah salah satu jenis Synthetic Sling yang terbuat dari Bahan Baku Nilon atau bisa juga dari Polyester. Ada beberapa Tipe Webbing Sling yang dapat digunakan pada Kebutuhan Angkat Barang, yaitu :
1. Webbing Sling Tipe Eye to Eye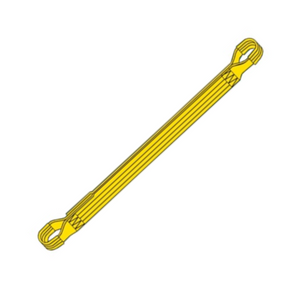 Untuk Tipe Eye to Eye memiliki bentuk yang terdapat 2 Mata pada bagian Ujung satu sama lain. Dari Kedua Mata tersebut dianyam dan dilipat sehingga membentuk Mata yang nantinya akan digunakan sesuai kebutuhannya.
Kelebihan menggunakan Webbing Sling Tipe Eye to Eye adalah Tipe ini memiliki Fleksibilitas yang sangat baik, karena selain bisa langsung digunakan, juga bisa dirangkai dengan lebih mudah. Misalnya menjadi Multiple Leg Sling atau Sling dengan Jumlah Kaki lebih dari 1 dilengkapi dengan Aksesoris Rigging yang sesuai, seperti Shackle, Hook, dan Alat Rigging lainnya.
2. Webbing Sling Tipe Endless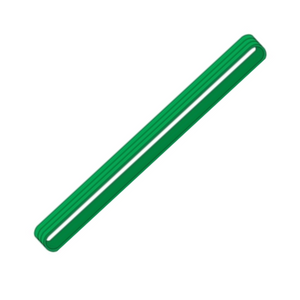 Pada Tipe Endless, Webbing di jahit menyambung sehingga tidak memiliki Ujung, menyerupai gelang. Untuk Tipe Webbing Sling Endless ini memiliki Fleksibilitas tidak sebaik Webbing Sling Tipe Eye to Eye. Tetapi, untuk Penggunaan dengan posisi Choker atau yang memerlukan Sling lebih ketat, maka Webbing Sling Endless adalah Pilihan yang Tepat.
Dari kedua Tipe diatas dapat disesuaikan dengan Kebutuhan di Lapangan. Beberapa Pelanggan Kami mempercayakan Kebutuhan Webbing Sling dengan Merek Technotex yang berasal dari Eropa, tepatnya di Negara Belanda. Apa Kelebihan yang dimiliki oleh Webbing Sling merek Technotex ?
Perlu diketahui, bahwa Webbing Sling dengan Merek Technotex memiliki Kelebihan yaitu Safety Factor yang Tinggi 7:1 yang artinya Webbing Sling akan Putus dalam Kapasitas 7x dari Kapasitas aslinya. Misalnya, Webbing Sling yang digunakan memiliki Kapasitas 2 Ton, Maka Webbing Sling akan putus ketika diangkat 7x dari Kapasitas yang digunakan yaitu 14 Ton.
Selain itu, Webbing Sling Technotex memiliki Fitur Penanda yang diaplikasikan dalam bentuk Warna dan Garis pada Fisik Barang yang dapat digunakan untuk memudahkan dalam melihat Kapasitas yang dimiliki oleh Webbing Sling tersebut. Dan Kemudian Webbing Sling Technotex dilengkapi dengan Sertifikat yang menandakan Webbing Sling tersebut sudah Lulus Uji Sertifikasi dan Aman untuk digunakan sebagai Alat Angkat.
Tipe Webbing Sling yang disediakan oleh Technotex adalah Tipe Eye to Eye dengan Bahan Baku Polyester Berkekuatan Tinggi (High Tennacity Polyester) serta Memiliki Body yang lebar, menjamin Keamanan Posisi Barang yang diangkat. Konsultasikan Kebutuhan Webbing Sling Anda kepada Staf Marketing Kami di Nomor (021) 691-9595 atau dapat di email ke marketing@asmarines.com.
Permintaan Katalog & Konsultasi Produk melalui Whatsapp :