WEBBING SLING TECHNOTEX
---

POLYESTER WEBBING SLINGS
produk-produk technotex

Webbing Sling Technotex berasal dari pabrik Unitex dari Eropa, dan dibuat menggunakan teknologi terkini sehingga dapat memberikan mutu dan kualitas Webbing Sling terbaik.

Produk-produk Unitex banyak digunakan di berbagai industri. Pengembangan produk Technotex sendiri dilakukan bersama dengan pelanggan dan partner lainnya untuk memenuhi kebutuhan market yang senantiasa berkembang dan selalu membutuhkan Webbing Sling dengan kualitas terbaik.

Unitex memanfaatkan fasilitas dengan lokasi terbaik untuk mengembangkan produknya dan memastikan kebutuhan pelanggan tercapai dengan tingkat mutu dan kualitas yang maksimal.

WEBBING SLINGS
Webbing Slings Technotex mempunyai kualitas tinggi dan mempunyai safety factor 7:1. Webbing Sling Tecnotex tersedia dalam berbagai macam ukuran dan panjang untuk memenuhi kebutuhan pelanggan. Dengan standar mutu jahitan yang lebih banyak, Webbing Sling merek Technotex sudah sangat popular dan diterima oleh pelanggan di seluruh dunia. Selain itu Webbing Sling Technotex juga menggunakan bahan Polyester berkualitas tinggi sebagai pelindung di bagian ujung matanya.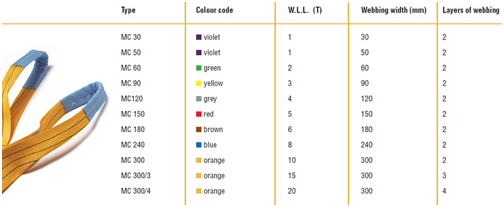 WEBBING SLING PROTECTION
Alat pengaman Webbing Sling juga tersedia untuk melindungi Webbing Sling dari gesekan sehingga dapat memperpanjang umur Webbing Sling.
Pelindung Webbing Sling tersedia dalam berbagai macam bahan: PES, PVC and Polyurethane.
Kapan pelindung Webbing Sling harus digunakan:
Saat pemakaian di permukaan yang kasar
Saat pemakaian di permukaan yang tajam
Saat pemakaian yang membutuhkan kontrol atas fleksibilitas Webbing Sling tersebut
Saat pemakaian di keadaan yang terkena zat2 kimia seperti alkalin dan asam.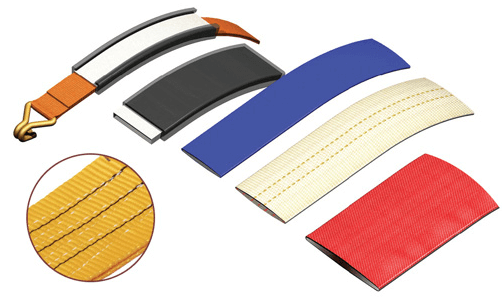 ROUND SLINGS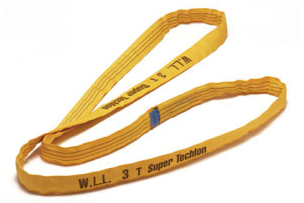 Selain Webbing Sling, Technotex juga membuat dan memproduksi Round Slings dengan kualitas terbaik. Dengan kerjasama antara divisi IW (Industrial Webbing) dengan FP (Finished Product), Unitex mampu memproduksi Round Sling dengan kualitas tinggi dan berkapasitas sampai 120 ton.

LASHINGS
Technotex juga menyediakan produk lashing berdasarkan standar EN 12195-1 and EN-12195-2. Lashing sering digunakan untuk mengamankan kargo di kereta, truk, dan kapal pengangkut.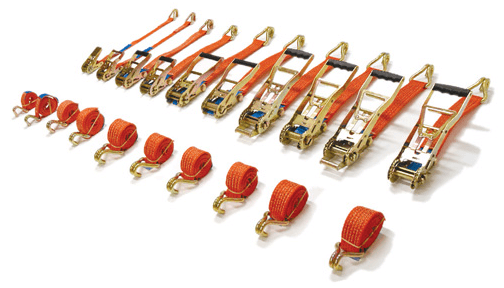 Technotex menawarkan berbagai macam variasi lashing dengan kualitas tinggi berdasarkan Lc (=Lashing capacities) dan yang terpenting Stf (=Standard tension force).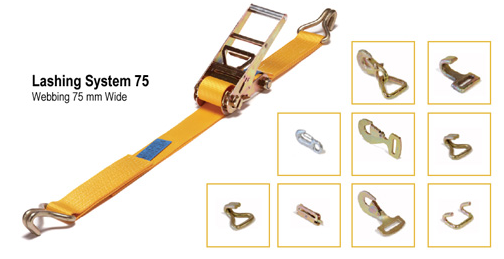 Lashing yang umum digunakan adalah lashing type 2, yaitu lashing yang dua mata ujungnya terpisah sehingga bisa digunakan secara lebih fleksibel.

HEIGHT SAFETY
Unitex Group juga menyediakan kebutuhan alat pengaman untuk aplikasi pekerjaan di gedung-gedung bertingkat dan di tempat-tempat tinggi.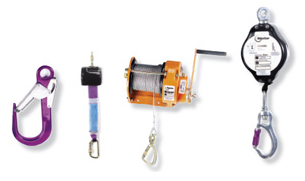 Salah satu produk yang sangat populer adalah harness (alat pengaman yang dipakai oleh pekerja) dan berbagai macam type lanyards (alat penghubung ke tempat yang tidak bergerak).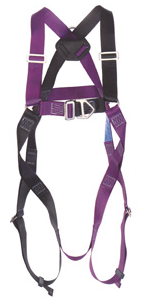 DYNEEMA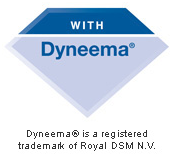 Sebuah teknologi baru dari Unitex Group adalah sebuah merek dengan nama Dyneema®. Dyneema®. Produk ini terbuat dari fiber HPPE (high performance polyethylene). Ini adalah produk Webbing Sling yang dapat digunakan sebagai pengganti kawat baja (wire rope). Fiber Dyneema® mempunyai daya tahan yang tinggi terhadap gesekan dan benda tajam. Selain itu dyneema juga sangat mudah digunakan karena beratnya yang sangat ringan (dibanding dengan rantai atau kawat baja). Fiber Dyneema adalah 2.5 kali lebih ringan dibanding Polyester. Contohnya Dyneema dengan kapasitas 20 ton dengan panjang 4 meter mempunyai berat hanya 12 kg.

DYNEEMA PROTECTION
Salah satu produk terbaru Unitex group adalah alat pelindung (sleeve) yang terbuat dari Dyneema®. Pelindung ini mempunyai semua keunggulan Dyneema® dibanding pelindung lainnya karena daya tahannya yang jauh lebih tinggi terhadap permukaan kasar, benda tajam, dan alat kimia.